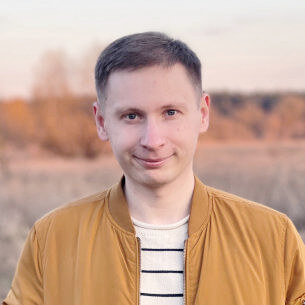 Hello 👋🏻
I am Andrey, a Software Engineer
with vast experience in Front-End & JavaScript
I enjoy good coffee, heavy music and fiddling with webapps
Short Bio
I was born in a small town in south-eastern Ukraine. Since childhood, I was in love with computers and wanted my perfect work to be related to them. I learned fundamentals of programming on my own, and when I felt myself confident as a freelancer, I decided to move to Minsk, a city with much more opportunities to foster programming skills.
After over 3 years, I moved back to Ukraine and am living in a quiet and comfortable place near Kiev.
At the moment, I am working as a remote Front-end Developer at Toggl  and feeling quite passionate about my job.
Work Experience
At the beginning of my career, I was building Drupal websites - first as a freelancer and later as a full-time developer. During this period, I learned Drupal's internals and contributed my modules back to the community.
Two years later, I switched mainly to Front-End development, however my new position and inborn curiosity gave me a wide overall experience with different platforms and frameworks. I have worked telecommunication and fin-tech fields, building web, desktop and mobile applications of different complexities.
Currently, I am striving to make the best time-tracking software in the world even better
Klowledge Sharing
In spare time, I write articles on my blog. Usually, they are about solving front-end related issues, useful development tools or Drupal modules.
Check out the latest updates: